Music
The Music Ministry at Trinity Church is committed to the careful preparation of liturgical music for all services and to sharing that music with the wider Hartford community.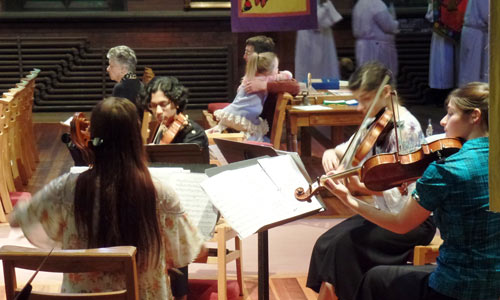 The Trinity Choir is an ensemble of dedicated volunteer and professional musicians that sing weekly for Sunday Eucharist. The Choir School of Hartford is a non-profit community chorister program in the English Cathedral style of the Royal School of Church Music in America, and has been training young singers at Trinity for over a decade.
Community ensembles and other music groups call Trinity home and perform periodically. If you have an interest in being involved with our Music Ministry, please email us at music@trinityhartford.org
In 2018-2019 concert season Trinity hosted performances by West Hartford Women's Chorale, Avery Ensemble and The Hartt School of Music.