Worship
We are slowly re-gathering in our sacred spaces for public worship, but most meetings are taking place online. Please join us on YouTube or Zoom for Worship on Sunday morning at 10 am ET. Our 8 am service has been meeting in the Memorial Garden when weather allows. The Thursday noon service is also being offered via Zoom. Eucharist is not being offered during the COVID-19 pandemic.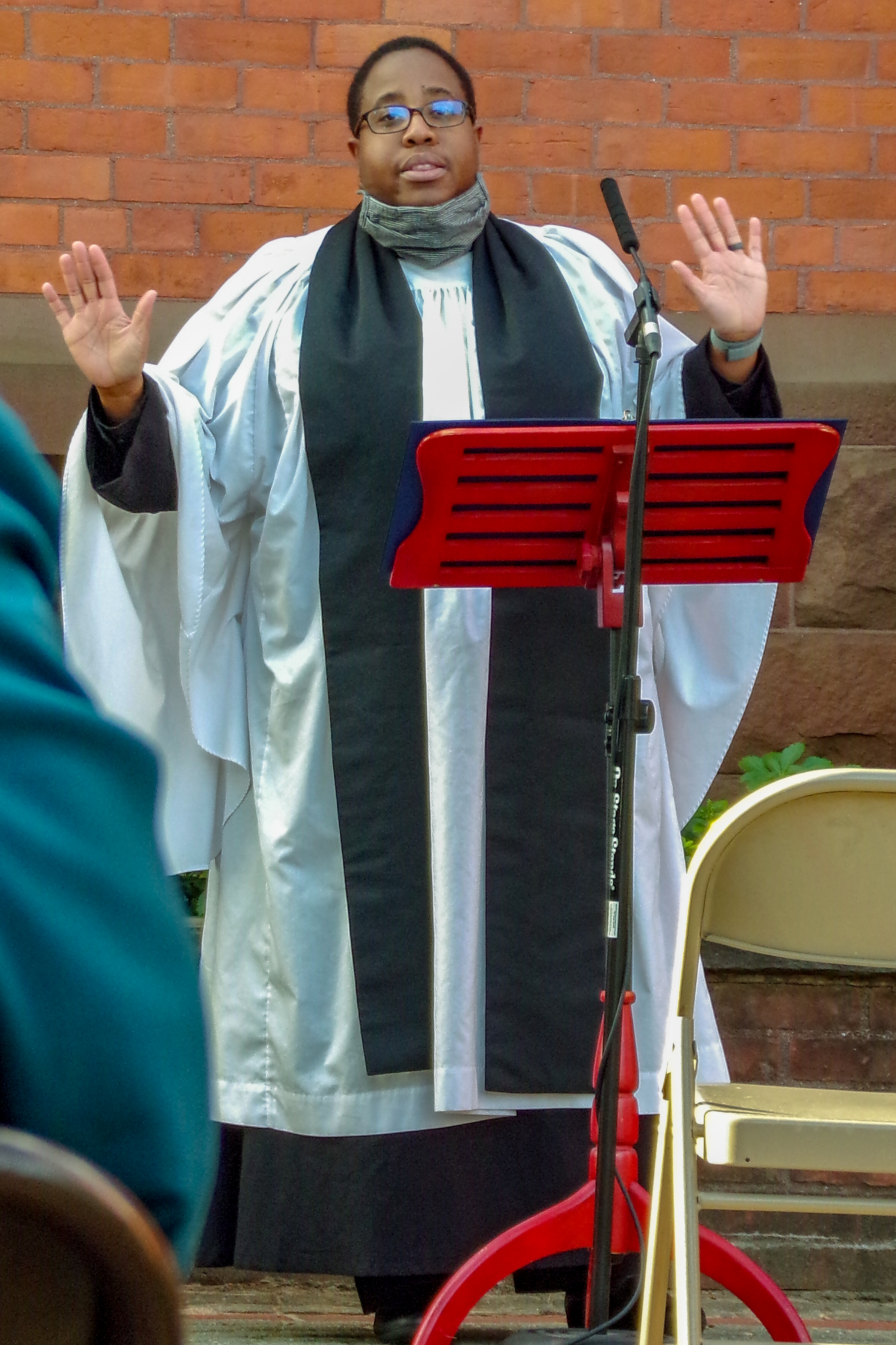 Worship in the Anglican tradition stands at the heart of who we are and what we do at Trinity. It is the primary act by which we, either privately or in a community, pay the divine honor that is due to God. We hope you'll consider worshipping with us! Visitors are always welcome, and invited to sing, pray, and receive the sacrament. The Lord's Table is open to all baptized Christians without exception.
Worship Style
Our resources for worship are The Book of Common Prayer (with additions from Enriching Our Worship) and the Hymnal 1982 and Lift Every Voice and Sing (with additions from Wonder, Love, and Praise.) We are a Broad Church, cherishing the liturgies of the Church Universal, and also allowing for contributions in style and substance from the many communities from which our clergy and lay members come. Our liturgy varies through the seasons of the church year. We rejoice in the multiplicity of the voices of our preaching team, clergy and lay, and in our musical diversity in congregational and choral singing.
The Eucharist (Rite II) is offered regularly on Sundays at 8 a.m. and 10 a.m.
Both services include hymns and a 10-15 minute message delivered by a preacher. The 10 a.m. service includes everything from the 8 a.m. service with the addition of musical selections offered by The Trinity Choir and The Choir School of Hartford. The 10 a.m. service is our largest and most popular service. In the Summer, weather permitting, the 8 a.m. service is held outdoors in the Memorial Garden.
We use home-baked communion bread at each Eucharist, with the option of gluten-free wafers for those who require them. Likewise, we use communion wine, and provide the option of consecrated grape juice.
A Thursday Noon Eucharist (Rite II) is offered each week in the Memorial Chapel.
This is a more intimate and informal service.