Trinity Academy
Trinity Academy opened its doors to the inaugural class of students in August 2012.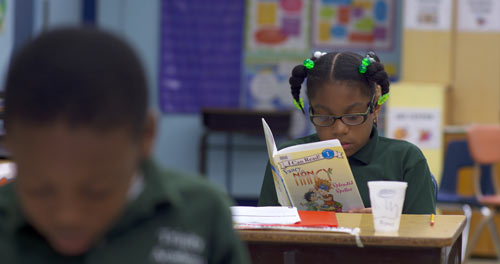 Housed in the educational wing of Trinity Episcopal Church, Trinity Academy serves students in grades one through four from the Asylum Hill neighborhood and the surrounding communities.
It offers a tuition-free intensive 10 hour day (7:30 a.m. to 5:30 p.m.) and 11-month schedule to maximize achievement and increase opportunities for integrated learning, addressing the physical, intellectual, emotional and spiritual needs of the whole child.