Trinity History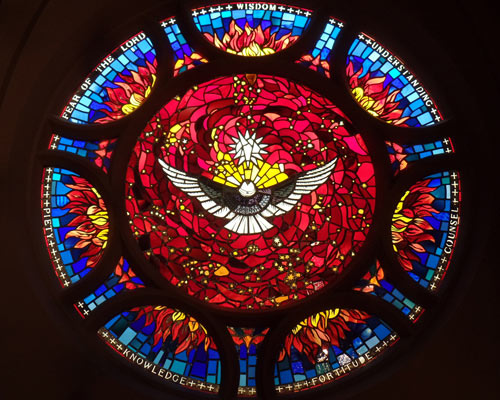 Trinity Parish was founded in 1859 by twelve families living in the Asylum Hill neighborhood of Hartford. At that time, the common practice of churches was to raise funds for their operation by the rental of pews. Trinity was a pioneer in Hartford in making the decision to be a "free" church where, there being no pew rents, any person "no matter what his or her wealth or poverty" might find spiritual nourishment. This commitment was reaffirmed at the cornerstone-laying of the present building in 1894 by Colonel Jacob L. Greene, who said, "Here no one is to be higher in right or privilege than another, this common and equal right being based on the common and equal need which each one has of divine help."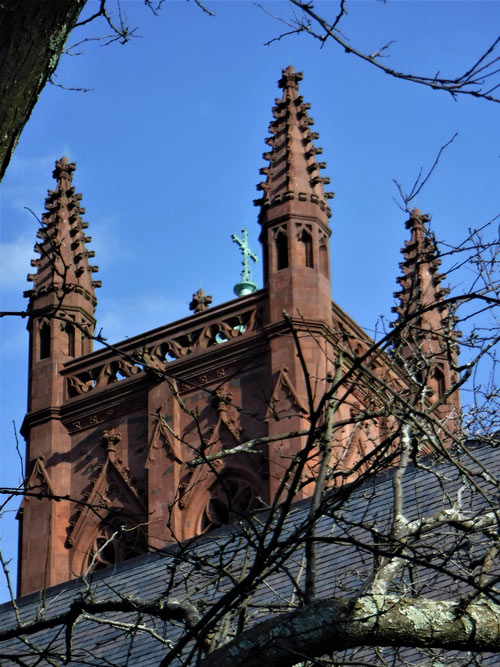 This fundamental belief in the intrinsic value of every person makes Trinity a body of diverse individuals from richly varied backgrounds, united in faith and mission, each contributing in his or her own way to the life of the parish. We embrace St. Paul's notion that we are together the Body of Christ, and individually members of it, and that no one part of the body can do without another, and that no part of the body is exalted over the other.
Trinity's first building, a former Unitarian Meeting House, was moved stone-by-stone to the present site. Construction on a rectory (now the Parish House) began in 1881. Between 1892 and 1898, with the support of a gift from the Reverend Francis Goodwin, Trinity's third Rector, and his wife, Mary, Goodwin Hall was built and the original church building replaced by the present one. The education wing was completed in 1961 to mark the parish's 100th anniversary.
Trinity has had twelve Rectors in its history:
Pelham Williams 1861-1863
Simon G. Fuller 1863-1865
Francis Goodwin 1865-1871
Edwin E. Johnson 1871-1883
Storrs O. Seymour 1883-1893
Ernest DeF. Miel 1893-1925
Raymond Cunningham 1925-1950
E. Kingsland Van Winkle 1951-1971
Edward P. Townsend 1971-1979
William R. Payton 1980-1982
William J. Eakins 1984-2002
Donald L. Hamer 2004-2019
More than one hundred fifty years after its founding, Trinity Episcopal Church continues to actively discern what God is doing in the Greater Hartford area and in the world, seeking to further that mission through ministries of welcome, hope and healing.